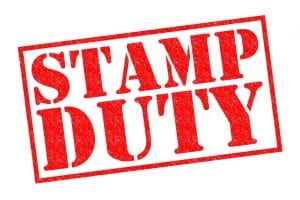 The Chancellor has abolished stamp duty for the majority of first time buyer purchases.
In today's Budget speech, Philip Hammond told the Commons that he had received representations for a temporary Stamp Duty holiday to first time buyers, but said that would only help those ready to purchase now. And would offer nothing for the many who will need to save for years.
He said: "So, with effect from today, for all first-time buyer purchases up to £300,000, I am abolishing stamp duty altogether.
"To ensure that this relief also helps first time buyers in very high price areas like London, it will also be available on the first £300,000 of the purchase price of properties up to £500,000. Meaning an effective reduction of £5,000.
"A stamp duty cut for 95% of all first-time buyers who pay stamp duty. And no stamp duty at all for 80% of first time buyers from today."
Craig McKinlay, sales and marketing director at the Northview Group, said: "An exemption of Stamp Duty for first buyers is certainly a positive move from the Government to help free up bottlenecks in the housing market. This land tax has been a major stumbling block for younger buyers amidst rising property prices.
"Though these new measures will make it easier for buyers to move up the housing ladder, it's essential that as an industry we continue to help borrowers by offering good value for money, particularly amid the recent base rate rise.
"This is something particularly important for those borrowers who are self-employed or run their own businesses. This growing part of our workforce – the SME owners, freelancers and entrepreneurs, are the big investors in our economy, so it is vital that we continue to support them by providing them with the access to finance they need to help them achieve their homeownership ambitions."
Lea Karasavvas, managing director of Prolific Mortgage Finance, said: "Primary school children have taken a Stamp Duty bullet so millennials can get on the housing ladder.
"It is uncharacteristic of the Chancellor to kick the can down the road like this, given how much he has stressed in the past the importance of not saddling future generations with the cost of solving society's current problems.
"The whole point of the housing crisis is that demand is too high relative to supply. Fiddling with the economic stop cock by effectively handing out free money only exacerbates the problem and won't help buyers, brokers, lenders or sellers in the long run.
"Businesses and markets function best when they're not caught in a boom-and-bust cycle and that's what we're all stuck with."