Life insurance – choose the right policy and cover
To get your life insurance right, you need to work out how much cover you need to protect your loved ones, and also make sure you can afford to keep paying the premiums. Here's what you need to know to compare policies and decide on the right level of cover.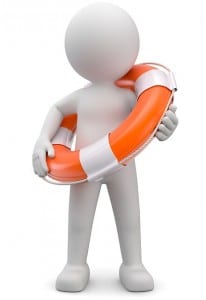 Simple level term insurance
How it works: Your policy lasts for a set number of years – it pays out if you die during that term.
Pros: Simple. Affordable for most
Con: Difficult to get if you're already ill.
Most suitable for: Most people with dependants and those with a mortgage.
Decreasing term insurance
(also known as a mortgage protection policy) – designed to be linked to a repayment mortgage where the outstanding balance decreases over time.
How it works: Your policy lasts for a set number of years – it pays out if you die during that term. But for each year that goes by, the potential payout decreases.
Pro: Very affordable for most
Con: Typically covers only mortgage balance.
Most suitable for: Those with a repayment mortgage whose dependents can manage other expenses on their own.
Family income benefit insurance
How it works: Like decreasing term but pays out a regular income for the remaining term.
Pro: Very affordable for most.
Con: The biggest disadvantage of this type of cover is that, once the policy term finishes, the income will stop. For example, if you take out a 25-year policy, but die two years before this policy expires, your dependents will only receive an income for the final two years. (source moneysupermarket.com)
Most suitable for families where dependants may suffer financially if the breadwinner dies.
Using life insurance to cover a mortgage
If you want to use life insurance to make sure your mortgage is paid off when you die, you'll need to make sure your level of cover matches your mortgage debt. So if it's going to take another 22 years to pay off your mortgage, your insurance term should also be 22 years. If you want your policy to pay off other kinds of debts, make sure you've got enough cover.
For mortgages and other debts, you'll want to choose one of these:
Level term insurance – Pays a fixed sum if you die during the term. If you have an interest-only mortgage, meaning the total debt never reduces, a level term policy can give you the cover you need.
Decreasing term insurance – The potential payout falls each year. This is suitable if you have a repayment mortgage since the amount of cover you need falls as you pay off your mortgage. Decreasing term insurance is cheaper than a level term policy, since you're getting less cover overall.
Using life insurance to provide annual income for your family
While lump sums are ideal for paying off mortgages and other debts, there are some advantages to policies (called family income benefit insurance) that pay out an annual income instead:
Possibly lower premiums for you
Guaranteed income that can be linked to inflation if required
You know you'll receive a regular set amount rather than having to worry how to invest a lump sum and risks and investment return
You don't run the risk of spending all the money at once
You can choose the level of cover you need. If you match your current or future take-home salary for example, you can make sure your family won't need to change their standard of living.
Choosing between single and joint life policies
'Single life' policies cover just one person. A joint life insurance policy covers two lives, usually on a 'first death' basis. That means when one person on the policy dies, the money is paid out and the policy ends. 'Second death' cover – which doesn't pay out until both people named on the policy die – is far less common and is mainly used for Inheritance Tax planning and trust planning.
Here's what you should consider when choosing between these options:
Budget – a joint life policy is usually more affordable than two separate single policies.
Cover needs – do you both have the same life insurance needs, or would separate policies with different levels of cover be more appropriate?
Overlap – if one of you has a work benefits package that includes 'death in service' benefits, you might only need one plan.
How much life insurance cover do you need?
Step 1 – Add up your debts and expenses
First add up:
Your debts : your total mortgage and other debts, such as credit card debts or personal loans
Expenses you wish to cover : your basic monthly outgoings and other costs, such as the cost of putting your children through school and university, or your funeral
Step 2 – Check the cover you already have
Then, see what kind of cover you already have. For example, if you're employed, your benefits package may include a 'death in service' payout – a lump sum that's a multiple of up to four times your annual salary at death.
Step 3 – Calculate the cover you need
When you have these two figures, take away the benefits or cover you already have from the total amount your dependants need – the result is the amount of life insurance cover you should take out.
VKM Mortgage Brokers do not provide tax advice and trust planning services – this service is offered by referral to a third party
Do you need to make sure your cover is linked to inflation?
If you just want to cover your mortgage you don't need your policy to be inflation-linked. If you need it to maintain your dependants' current lifestyle then it ought to be linked to inflation.
Covering the cost of life insurance premiums if you can't work
For an extra cost of about 2% of your regular insurance payments you can buy 'waiver of premium' cover. If you can't work because of illness or injury this waiver will cover your premiums, but usually only after you've been off sick for at least six months.
Read the fine print carefully before you buy so you know exactly how this protection works.
Another option is to take out a different kind of insurance policy that will cover your expenses if you become sick.
This article does not constitute advice. Please contact us for further information.
These plans have no cash in value at any time and will cease at the end of the term. If premiums are not maintained, then cover will lapse.